App Store Optimization Services
"In the mobile world, we will get your app discovered and meet the audience there!"
60% of Mobile Apps are still found through the Search Function. Are you also looking for a solution to put your App in front of the masses? App store optimization is like Search Engine Optimization(SEO) for mobile applications. This optimization helps in the improvement of App distribution by increasing search rankings for the app in the App store. IPH Technologies offer top-notch ASO service and helps your business grow.
From app development to ASO, IPH Technologies, based in India, Australia & USA offer comprehensive digital solutions for your brand.
The essential goals which IPH app store optimization professionals strive to achieve are:-
On-page content optimization
Off-Page analyze reviews and ratings
Higher ranks for keywords
Increase organic downloads
IPH Technologies have exclusive data and algorithms while offering aso service which can help you gain quality users cost-effectively. App store optimization services is one of the best user-acquisition channels.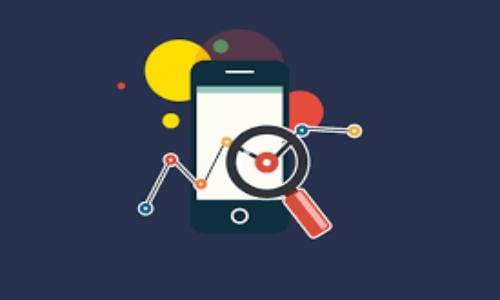 There are several factors which an app store optimization Company focuses on, but the important ones are:-
Explanation of the App title so that user can instantly get an idea what your mobile App actually does. We know how to utilize 255 characters and avoid keywords stuffing.
We make use of real data from inside the App Store to search for App keywords. To stay on the top, we utilize our full knowledge with respect to market, competitors, and popular search phrases while picking app keyword.
IPH Technologies is one of the top ASO companies and understand that App reviews and ratings are an essential factor in ASO. We can analyze reviews, Click-Through-Rates, perform Download & Engagement Analysis, work on Updating & Fixing Bugs to enhance your App store search rankings, and through users feedback gain knowledge with respect to key themes and narratives.
App Description is a key optimization factor to sell your app on its features. We avoid Short-selling or overselling. The appropriate level of optimization is followed.
We design App Logo to creatively express what your mobile application and instantly captures users attention and App Screenshots to display app functionality/features with the help of different images and a quick text to call what is being displayed.
You can even go for a video to display a trailer of your app.
The app store optimization services make use of localization in the metadata if you are targeting countries that may speak a different language to customize the experience for all your users.
IPH Technologies places your app in the right category(Primary and Secondary Category) to get in front of qualified customers.
We also work on keywords associated with App Publisher name
Off-page top ASO companies include promotion on social media and effective marketing leads to recognition and more downloads. A number of reviews and the star ratings are essential factors of the metadata and indicate what needs improvement.
Selection of keywords and description of your App impacts its search ranking and visibility in the App store. IPH Technologies is one of the top ASO service providers and have a large amount of data and experience working in the App Store. A right way of on-page content and Off-page ASO can result in increasing your App downloads, while ineffective way can make your App lost forever among other Apps in the store.
Digital Marketing is also a huge term that cover advertisement, promoting the online presence of businesses through digital Marketing. We also provide put Digital Marketing Services which can any business help to grow.
"You can work with us to let the App stand out from the crowd!"
Read more: Mobile App Development