Hire Flutter App Developers
Flutter lets you create cross-platform apps from a single code base. You may outperform your competitors by hiring IPH Technologies Flutter developers to build engaging, feature-rich, high-quality, and performant applications for numerous platforms.
Flutter developers can help you with innovative ideas and high-quality performance.
Flutter, Google's ground-breaking new app, allows you to do things you never thought possible. When it comes to rapid native mobile app development, Flutter has already set the bar high. Building high-fidelity, top-quality, high-performing apps for Android and iOS' premier native platforms with a single codebase power enterprise.
We're not only Flutter developers at IPH Technologies. We've got a lot more to do. Every business may tap into their untapped potential with their next-generation apps for iOS and Android, which they produce on schedule. Flutter app creation is our specialty, and we've built dozens of successful apps for big and small companies worldwide. For our customers, our cross-platform app developers are the most important asset. Use our Flutter app development services to construct high-quality native apps with appealing interfaces and the advantages of faster development time, therefore lowering the overall costs. IPH Technologies Flutter developers can help you fully use this new platform and do things you never thought possible.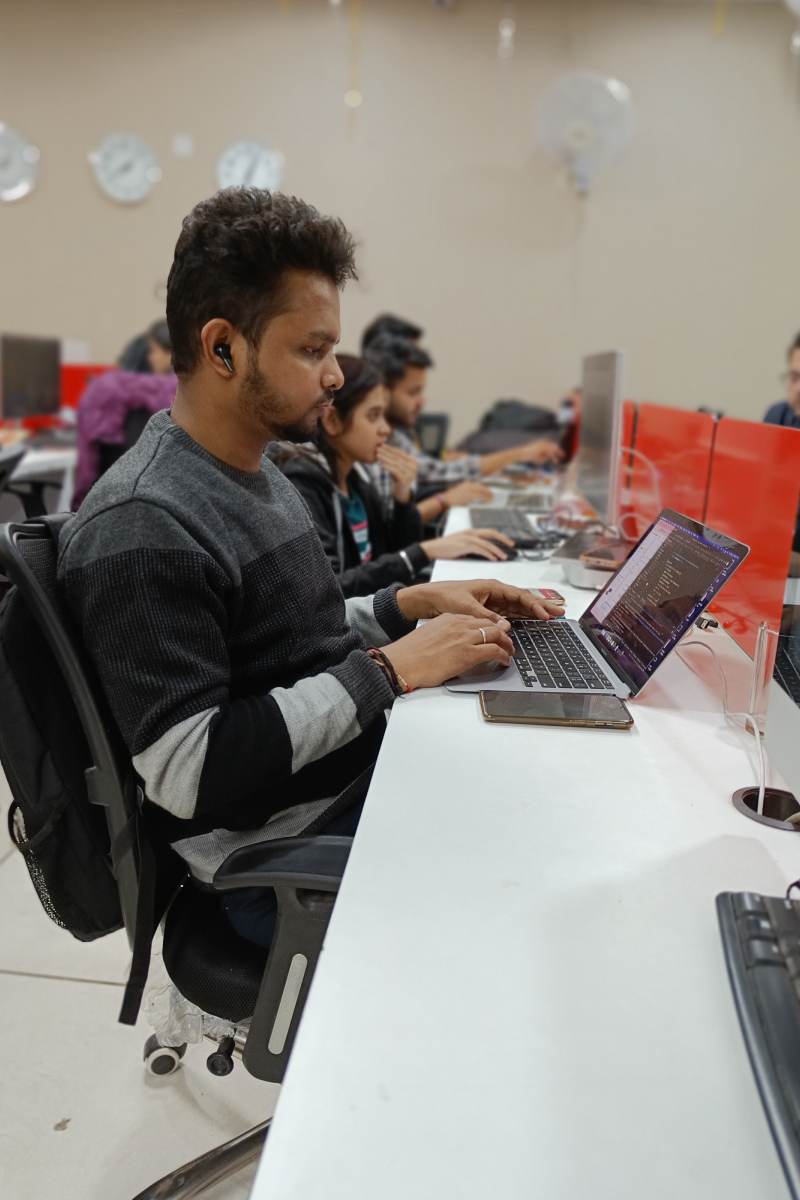 Hire Flutter developers for your mobile app strategy and see how much better it is.
A dedicated account manager will handle your Flutter app development project.
The ability to collaborate with dedicated developers for short or lengthy periods
On-time delivery of Flutter app development services at a reasonable price point
Management and assistance of the entire project from start to finish
Use the platform's libraries and features for your project to the fullest extent possible.
Utilize our IT professionals to address unexpected business and technological difficulties quickly.
The ability to recruit talented developers hourly, weekly, monthly, part-time, or full-time based on your project's needs.
Maximize returns while minimizing expenditures.
Consistent daily/weekly/monthly reporting and open communication are essential.
Flutter cross-platform development quality assurance and error-free
Keep your app functioning smoothly with our dedicated post-launch support team.
Prioritize the security and secrecy of the code
Why choose us
Why Work with IPH Technologies Flutter Developers?
Vast Flutter Knowledge
IPH Technologies' Flutter developers are experts in using Dart-based software packages in the real world. Furthermore, they have great expertise in building user interfaces using Flutter's declarative API.
Robust Flutter Team
We do all our work in-house with passion, dedication, and commitment. With our 140+ in-house expertise, you'll never be short of resources when needed.
Saving Money
Flutter is Google's most popular open-source cross-platform technology. Anyone looking to save money on a native app should investigate this option.
All-Inclusive Service Plan
As a result of our vast group of mobile and web developers working across many platforms, we're able to supply businesses with corporate mobility solutions.
Let's Work Together!
We can reinforce and extend your software development staff. All of today's cutting-edge technologies, frameworks, and languages are at the fingertips of IPH Technologies' devoted Software Development Team. By assembling your ideal team, you can save up to 40% on development and maintenance costs.