WHAT WE DO
"Offers the best website development services within a budget to leverage and expand your online business."
In the present time, it is important to have a functional site for any type of business, as it reinforces to engage with more potential audiences, capturing a wider market and converting visitors into customers. Your website design shows insight into your business. Presently, if you own a business, then having a global identity is the prime motive. Connecting with a Best Website Development Company in Lucknow is the one-stop destination in this scenario. Have you got a website or web application that you need help building? Is answer is no, then do not worry, connect with IPH Technologies. We are a specialist website design and development company that has a great deal of understanding in helping resourceful and marketing agencies turn their designs into code.

Java Development
We have a team of software engineers who can design and deliver top-notch solutions for your business.

WordPress Development
We are one of the leading WordPress website development company in India offer industry based solutions.

PHP Web Development
We are one of the leading php application development services providers.
HTML5 App Development
Here, at IPH Technologies, we offer the best HTML5 Mobile App Solutions in India.
IPH Technologies is a reliable and trust worth Website Development Company, Lucknow, India. Our team walks an extra mile to present you the website functioning according to your requirement. Our website developers have the zeal to code a total functioning of the customized PHP application, which is tested widely to give a bug-free user experience. With us, you get an opportunity to hire professional web designers and developers service where you have a dedicated team working on your plan.
Our clients have the best view on IPH technologies work for the design and development of our website company, such as Java Development, WordPress Development, HTML5 App Development Services, and PHP Web Development. We make sure that you own a website exactly the same you were looking for. We work with the latest advancement in web development services and always keeps us with the latest updates in the market so that we can provide the best web services. So, if you are looking for the best website development company in Lucknow, then you have landed on the right page.
As one of the website designing company in Lucknow, India, we craft and deliver top-notch web solutions and fantastic services, with consistent goings-on from our Web Designer & Developer team which only aims at delighting the clients every single time. Besides, At IPH Technologies the experts have moved around various websites from desktop to mobile platform using HTML5, JavaScript, and many such languages for the smooth alteration.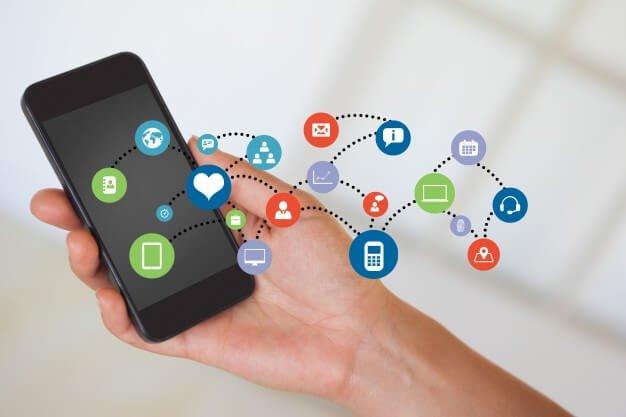 Let's Talk About What We Can Form Together for Your Business Growth
Our 24*7 active support team is always there to take your call and resolve any technical issue. Whatever your requirement is, whether simple website design, a complex data-driven web application development, an e-commerce website, a logo, and brand identity design, and iOS & Android mobile app development, we are here to assist. You can also share your requirements and details with us, we'll give you a call back within 24 hours.
Read more: Java Web Development