Hire React Native Developers
Employ the expertise of React Native developers to craft cutting-edge mobile applications that are compatible with multiple platforms for your company, no matter how big or small. Using our team of professionals in the react-native framework, we will develop natively rendering cross-platform mobile applications for iOS and Android. Our React Native application development team has collaborated with many businesses over the past few years to assist them in their growth efforts.
Dedicated Group of Developers Specializing in React Native Applications
You may be sure that React Native will be simple because a well-known firm like Facebook developed it. This gives you further peace of mind. Acquiring cross-platform applications for Android and iOS may be accomplished at a fraction of the cost with the help of React Native. We are a native-like user experience app development company that utilizes the React Native platform. When you employ react native developers, you can take advantage of the high quality of the code, the low cost of development, and the decreased amount of time needed for growth.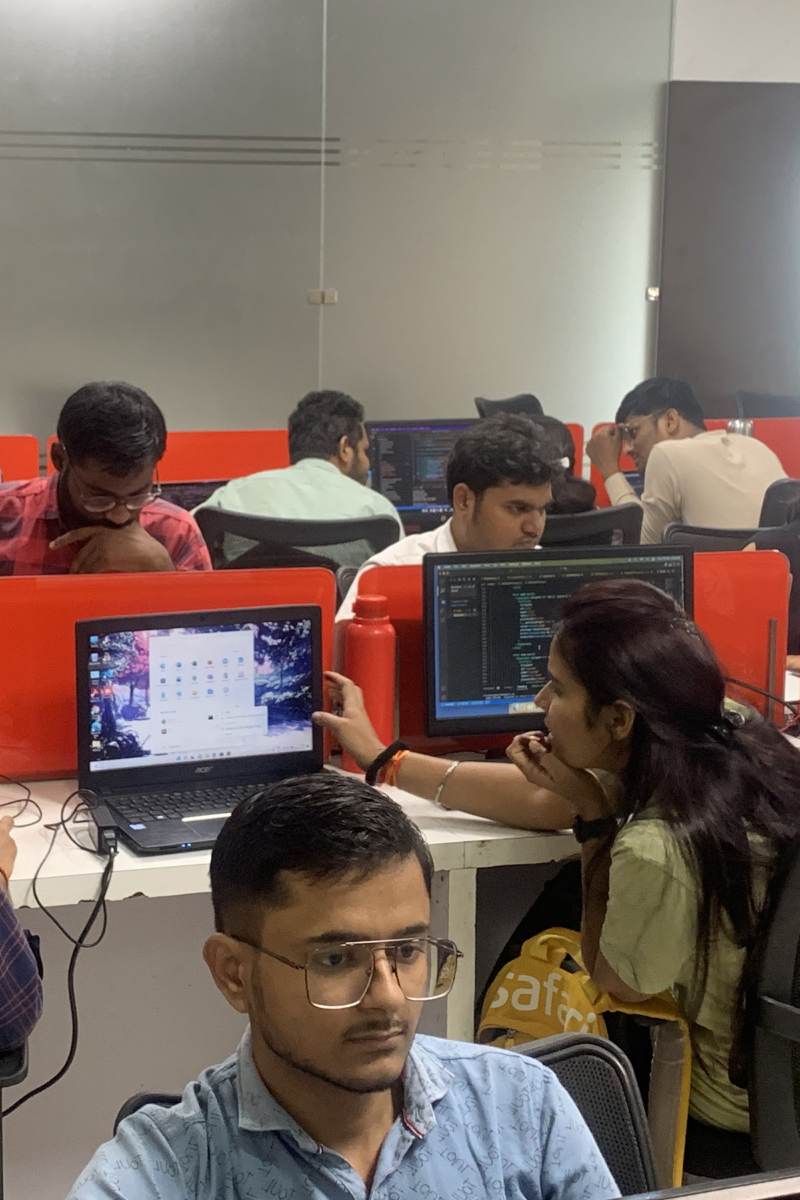 Scaling
Why Should You Contract IPH Technologies' React Native Developers?
Our reputation for successfully finishing projects of varying sizes has helped us become the preeminent React Native development company. If you work with one of our React Native app developers, you will be able to build a brand-new app from the ground up, making it more responsive and dynamic in the process.
Packages must be delivered on schedule.
Integrity and Dependability as Core Values
A Vast Collection of Technical Abilities
Help with Technical Issues Upon Demand
Reasonably Priced
At the same time, several other employment opportunities are open to being considered.
Development of Software Using Agile Methods
Certification of the source code
Why choose us
Why Should You Contract IPH Technologies' React Native Developers?
Turn to our team of experts if you are looking for the most effective programming solutions.
React Native App Development
Using the remarkable cross-platform UI development framework provided by React Native, it is possible to construct applications that run on several platforms, including React Native, iOS, Windows, and others. Our programmers can develop dependable and durable apps by utilizing this framework.
The Development of APIs
Our team of React Native coders strives to provide solutions for our customers that are not only high-quality and safe but also highly scalable. If you hire us to handle the development of your React Native app, we will see to it that everything is taken care of.
An Upgrade to the React Native Application
The React Native developers on our team are giving our team's existing apps a fresh look by updating them with the most current capabilities offered by React Native.
Quality Assurance and Application Testing
The quality assurance for our React Native mobile apps is quite stringent. Our app testers have years of experience in their respective professions, allowing them to find and fix problems in the app.
Let's Work Together!
We can reinforce and extend your software development staff. All of today's cutting-edge technologies, frameworks, and languages are at the fingertips of IPH Technologies' devoted Software Development Team. By assembling your ideal team, you can save up to 40% on development and maintenance costs.