Hire Angular Developers
Our Angular developers have been an integral part of Google's international Angular ecosystem, to which they have made substantial contributions. We have initiated the process of redeveloping various obsolete platforms by utilizing the most recent front-end Angular interface. Regarding the building of front-end applications, Angular is equipped with an AOT compiler that is noticeably more trustworthy than JIT.
What are the benefits of working with IPH Technologies's remote Angular developers?
Finding the ideal person to work on your Angular project might be challenging if you are unsure where to seek potential candidates. A corporation in India specializing in Angular development, IPH Technologies caters to customers from all over the world and a wide range of business sectors. Our Angular developers have created cost-effective, durable, scalable, and secure solutions for businesses ranging from small and medium enterprises to giant corporations.
Scaling
Gain advantages by having IPH Technologies's Angular engineers work on your project.
You can easily access Angular developers who have been screened and have experience in the field.
The capacity to function by the time zone in which you are located
Complete ownership of the code along with a signed non-disclosure agreement
Agile development is characterized by its openness in communicating project updates and its usage of sprints.
Responsible for ensuring prompt arrival
We offer Angular developers for hire at a price far lower than the going rate.
services following deployment that can be relied upon
Service to the consumer that is reliable and prompt at all times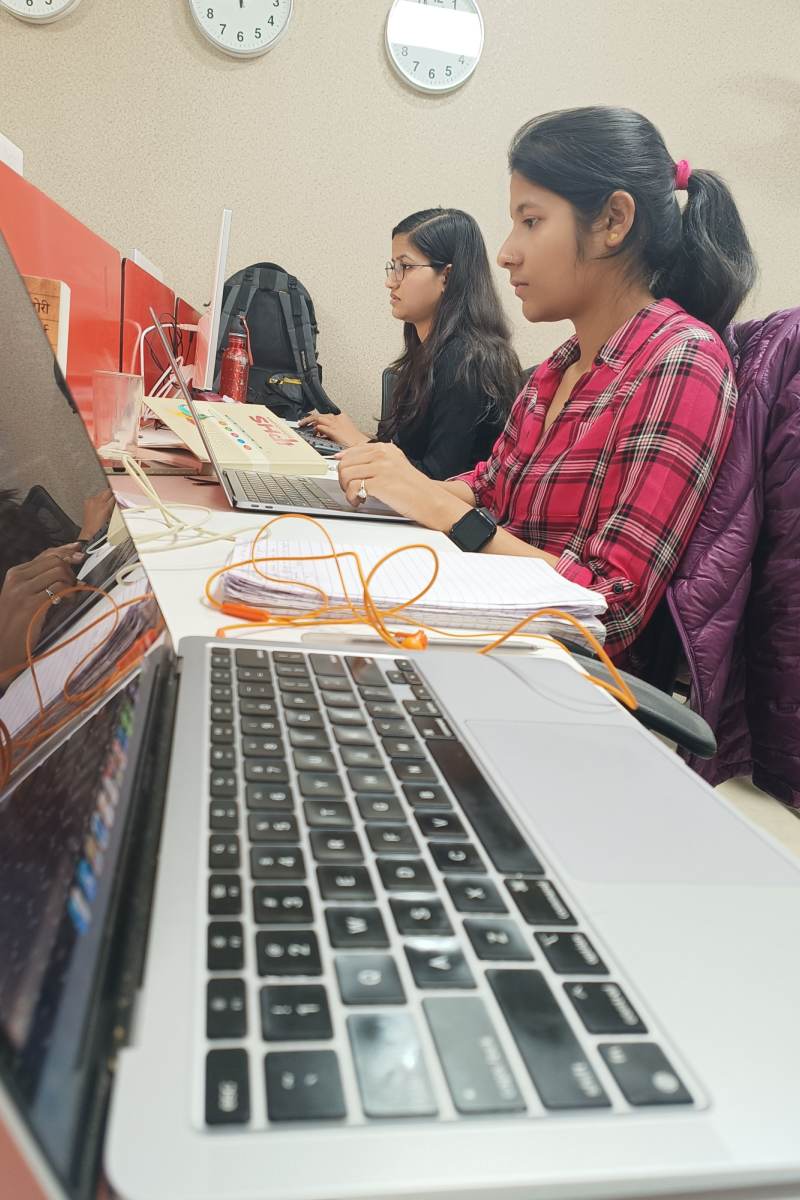 Why choose us
Why Should You Use the Angular Developers from IPH Technologies?
Expertise with the Angular Framework

Since the very beginning, we have been utilizing Angular. Our Angular developers started working with the framework in the beta testing phase. With every new release, we have prioritized ensuring that our clients benefit to the fullest extent possible from the most recent Angular improvements. Our team is now working on developing MEAN stack-based systems for customers all over the world.
Effectiveness as well as Scalability
Loose coupling, service abstractions, service reusability, and other similar features are all part of what's known as service-oriented architecture (SOA). Additionally, Service Oriented Architecture is supported by Angular (SOA). This is a good technology choice for constructing high-performance software applications.
Angular Team with a Strong Foundation
Our in-house team of experienced Angular engineers has worked on enterprise projects that include various technology stacks, such as products with numerous online dashboards and mobile applications for ios and Android, amongst other things. These projects include work on enterprise-level software.
Angular Services of the Full Spectrum
We are interested in more than just constructing various items. Your project will start with a devoted Project Manager who will act as the SCRUM master and collaborate closely with the team's UX/UI designers. The application of design-driven engineering is critical to us. When collaborating with IPH Technologies, you should anticipate nothing less than the best.
Let's Work Together!
We can reinforce and extend your software development staff. All of today's cutting-edge technologies, frameworks, and languages are at the fingertips of IPH Technologies' devoted Software Development Team. By assembling your ideal team, you can save up to 40% on development and maintenance costs.