Hire React.js Developers
We have a team of React JS developers here at IPH Technologies that can assist you in building cross-platform online applications as well as single-page mobile applications.
To improve your product development capabilities, hire React developers.
Our capacity to create innovative solutions with a critical emphasis on user experience has been the cornerstone of our success in establishing our name as a leading provider of ReactJS development services. Our team of React developers is capable of producing enterprise IT solutions of the highest caliber. You can hire a ReactJS developer or a full-time team of ReactJS developers. These developers should have substantial experience working with HTML+CSS, JSX, JavaScript Fundamentals + ES6, DOM manipulation, and Redux.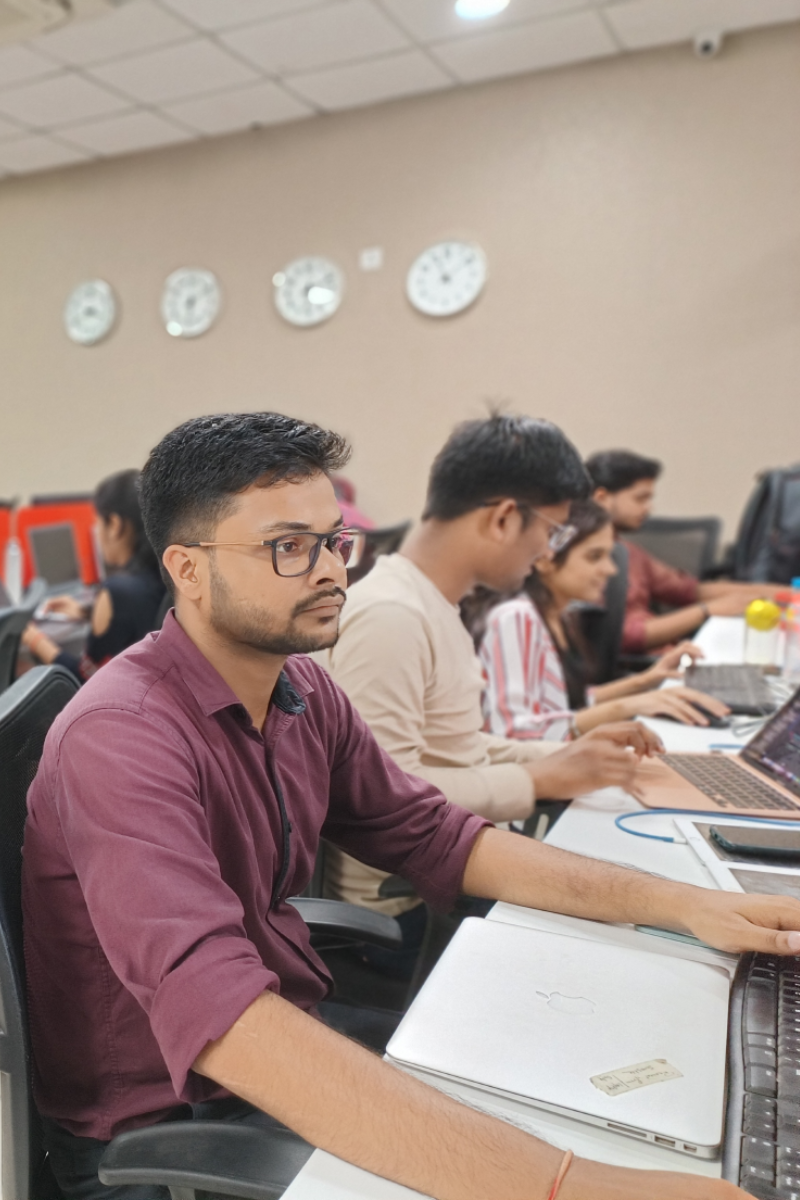 Scaling
On IPH Technologies, you may locate a Full-Time React JS Developer.
Even if all you want to do is construct a dashboard or an interactive data visualization tool, you can still outsource the development of ReactJS to us. Our performance-driven React JS development services will catapult your company to new heights of success, and we look forward to working with you. We make it simple for you to hire specialized React JS developers with the expertise you require in your organization.
Design for React JS user interface and user experience
The development of custom React JS applications
Consultation on React Application
Application Testing
React JS deploy
Support and Maintenance for the Application
Why choose us
Why Should You Collaborate With the ReactJS Developers at IPH Technologies?
Because of our extensive expertise in the React JS framework, we are pretty good at developing fast web applications using that language. Our customers can expand their enterprises due to our company's fast and straightforward process for hiring React JS developers.
Working with our team of React developers has several advantages, some of which are listed below:
Dedicated Staff Members
Our React developers are adept at producing high-end business solutions and have no trouble working with various frameworks and technologies.
Unique Methods of Participation and Interaction
Our company does not emphasize a predetermined set of rules and restrictions; instead, we provide our customers with several engagement and employment choices from which to select.
Taking into account several different time zones
We are here whenever you need us, no matter what time of day it is where you are in the world. We are available whenever it is most convenient for you to hire us to complete the task.
Less Expensive option
We offer cost-effective costs and outstanding quality in our products and services to keep our prices at the lowest level possible in our industry.
For Hire: Dedicated React Developers
If you want the best results from ReactJS, you need to hire a team of Senior ReactJS Developers or a group of experienced ReactJS Developers who can put their knowledge to use and make the most of this well-known technology. If you don't do this, you won't be able to get the most out of ReactJS. The Professional ReactJS Developers at IPH Technologies know this practical tool. Hiring qualified ReactJS developers hourly, part-time, or full-time at rates within your budget is also possible.
Let's Work Together!
We can reinforce and extend your software development staff. All of today's cutting-edge technologies, frameworks, and languages are at the fingertips of IPH Technologies' devoted Software Development Team. By assembling your ideal team, you can save up to 40% on development and maintenance costs.