Enterprise Mobility Software Solutions
What is Enterprise mobility
Enterprise mobility perceives the requirement for more noteworthy deftness expedited by a move from the customary focal office plan of action. Enterprise mobility is the developing pattern of business to offer remote working alternatives. Enterprise mobility software allow the use of personal laptops and mobile devices for business purposes and through it, you can easily work on cloud technology for data access.
IPH Technologies is one of the earliest software and Mobile Application Development Company. We always hire proficient, tech-savvy and intelligent mobile past developers. We are packed by a team of experts and experienced subject-Matter experts who hold strong knowledge in all the recent programming languages from PHP to DevOps to Linux. With over 10 years of experience in building software and enterprise mobility management. We are the leading company in India. By providing extraordinary projects, we grab our loyal customer with ease.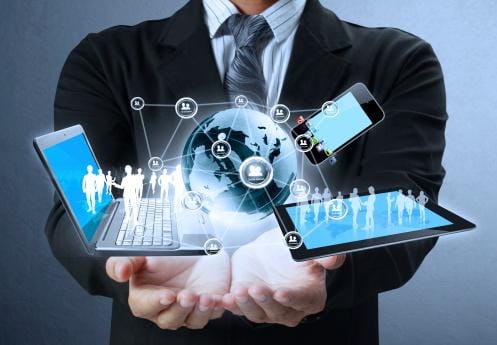 Salient features
Mostly, we follow recent technologies and Agile Model approach to create and design highly engaging software applications and mobile applications. With an excellent and experienced team of over 100+ dedicated tech-savvy, we are more than capable to provide your requirements that will exceed your expectations. We strictly abide by the rules, guidelines, and instructions of our customer. Maintaining a strong relationship with clients and customer is essential for us. No matter who you are and which side you are on. Just contact us; we will get your requirements completed with amazing ease.
Be it as a utility application, gaming application, or even a CRM application, we have enough experience and expertise to meet our customer satisfaction. We deliver high quality engaging software application using cloud web services such as Azure, Dropbox, Amazon S3, iCloud, Rackspace, Content Delivery Network, etc.
We have designed and developed more than 1000+ mobile applications, 500+ web applications, 100+ prototyping services and much more. We are always good at creating software applications from MAC application to the software application to custom software development, offshore software.
If you already have an idea of your projects, or you want to create a website from scratch, just contact us. Talk to us and clarify your doubts. We at Enterprise Mobility Software Solutions in India have enough expertise to meet our customer requirements.
Enterprise Mobility Software Solutions
Our services
Software Development
Web development
Prototyping services
Enterprise Mobile application
Cloud services
SEO services
Mobile Game development
Enterprise mobility management
We believe in words of our customers and accept their projects and get it done within a short period. There is no doubt that we provide 100 % customer satisfaction wholeheartedly.
Being a leading software and web application company, we ensure that your requirements are done at an affordable rate without compromising the quality. We have spread our wings all across the country especially India, United States, Los Angeles etc. Notably, we would like to work more with Indian projects, as handling the toughest projects are not a big deal for us.
Our extraordinary experience in creating software and web application will help us build creative and stunning web applications that meet your requirements. So, just find out which platform suits your application and then hire us for more details.