React JS Application Development
ReactJS is an open-source library for building UIs. It helps make a current single page or SSR applications that take APIs, like how versatile applications work. It has acquired significant prominence quickly and has turned into a basic piece of the web development stack. ReactJS is the best option for many first-class associations across the world. At IPH Technologies, we empower associations in making adaptable and imaginative web applications with ReactJS. We have made huge and complex applications utilizing React, which has assisted us with figuring out the prescribed procedures.
IPH Technologies is the right platform for you if you are looking for a React JS Development Company. We have constructed profoundly versatile applications which are secure, quick, and responsive. In addition, our group has insight into building Web, chrome expansions, Jamstack applications, and work area applications utilizing respond.
Our Comprehensive Range of ReactJS Development Services
ReactJS UI/UX Design
UI/UX configuration plays a great role in Web App Development as it is believed as the substance of an App. Moreover, it is easy to use, and inventive and responsive UI/UX designs are important to establish a strong connection among clients.
Our profoundly well-trained and experienced UI/UX originators can get this going by carrying out new apparatuses and developments. They can plan the most astonishing UIs, fulfilling the developing needs of both the clients and the end clients. Thus, we stand out as the top ReactJS programming development company.
ReactJS Web Development
As we emerged into the web App development industry, ReactJS has become more renowned among the well-known tech professionals. As a result, we stand out among the top-notch ReactJS Development Company that brings rich and enterprise-oriented experiences in this field.
Our ReactJS engineer's design and development to convey a-list ReactJS answers for our clients. The tremendous experience of our engineers assists our organization with creating helpful and strong ReactJS solutions for complex necessities. We work on various healthcare, finance, logistics, technology, eCommerce, Information Technology, Telecommunication, and Education.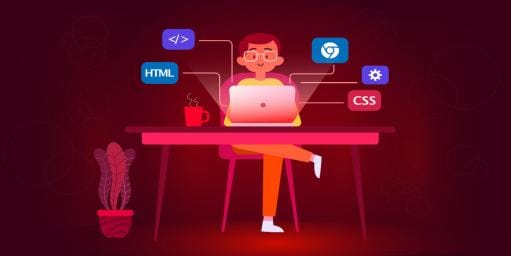 Hire a Dedicated ReactJS Team
Being the highest ReactJS development organization, IPH Technologies is the center point of enlisting devoted ReactJS engineers at a powerful expense. Our engineers convey intricate testing projects with quick and cost-effective solutions that fundamentally benefit the clients. 
In addition, we offer Quick and Easy Onboarding with Non-divulgence solutions and No agreement lock-ins. If you are considering growing your development group, our designers develop unique designs.
Their skill in ReactJS and their active involvement with the business settle on them the No 1 decision to consider when you grow your development group. Our development group has involved insight into ReactJS, which provides you with the additional benefit of getting a profoundly versatile and vigorous ReactJS application from us. We create intuitive UI plans and exceptionally captivating single-page applications that draw in clients and transform them into market pioneers in the application market.