Software development is becoming an increasingly vital aspect of modern enterprises. As technology improves and more organizations rely on software to manage their operations, it is crucial for businesses to understand software development and how it may help them enhance their operations. This guide provides an introduction of software development and how organizations may use it to their advantage. It discusses subjects such as the many forms of software development, the benefits of software development, and the procedures firms should follow prior to initiating a software development project.
Learn more about software development and how it may help your business flourish by continuing to read.
Brief Introduction of Software Product Development
Developing software products is a fascinating process that takes creativity, expertise, and knowledge. It goes from a simple concept into a complicated software that may be utilized to solve a problem or deliver a service. The development process consists of designing and coding the software, as well as testing and fixing any problems that may arise. When designing a product, the development team must comprehend both the technical components of the software and the user requirements. This demands a strong understanding of technology, user experience, and business objectives.
The team should identify the project's goals and objectives, as well as the features and requirements that must be included in the program, at the outset of the process. Once these are determined, design and coding may commence. The development team must provide an intuitive, easy-to-use interface and reliable, safe code. Testing and debugging ensures that the software meets project requirements and is bug-free.
Developing software products is a dynamic process that demands creativity, expertise, and knowledge. It is a difficult procedure that requires a experienced individuals to ensure that the end product satisfies the user's demands. As technology advances, the software product development process also becomes more complex and time-consuming. With the right team and dedication, amazing things that could change technology can be created.
Do you have a company concept that you believe could transform the industry? Are you interested in developing a software product to assist your firm in remaining competitive and increasing its efficiency? Perhaps you already have an idea for a product and are seeking the perfect team to make it a reality. If so, your business may want to consider software product development.
Software product development is a procedure that enables businesses to generate software products that match the requirements of their customers. It encompasses all phases of product development, including planning, designing, coding, testing, and deployment. During this phase, the development team collaborates closely with the client to build a product that fits their particular requirements. With the right development team, you can create a high-quality product that will impact your company.
Here are numerous scenarios in which custom software development could be advantageous for your business.
At Times When a Business Desires an Expansion
As a business leader, you recognize the significance of meeting the needs of a developing organization. Yet, it is crucial to keep in mind that the quality of your software goods and services must never be compromised for the purpose of expansion. No matter how rapidly your company grows, the quality of your software products and services should never be compromised.
If Your Customer Base Expands
When your consumer base expands and your business flourishes, it is crucial that data be kept structured and current. Having visibility and insight into all transactions that impact your financial health is a potent tool for making informed decisions and staying on top of your company's progress. Product development gives a method for structuring and maintaining this data, allowing you to keep a close check on your finances and make the best business decisions possible.
Sometimes Inefficiencies Cause Congestion in Your Supply Chain
Dissatisfied customers will soon turn to a competitor. This is not necessarily due to a lack of quality goods or service, but is frequently the result of misunderstandings or poor communication. When your company receives a large number of complaints and customer satisfaction is low, software development is most often the best course of action. Software development has the potential to substantially improve your supply chain management, and give a roadmap for all of your firm's actions.
It can reduce misunderstandings and improve customer satisfaction. Investing in software development is a sensible investment, as it can assist to protect against missed chances and keep your clients pleased.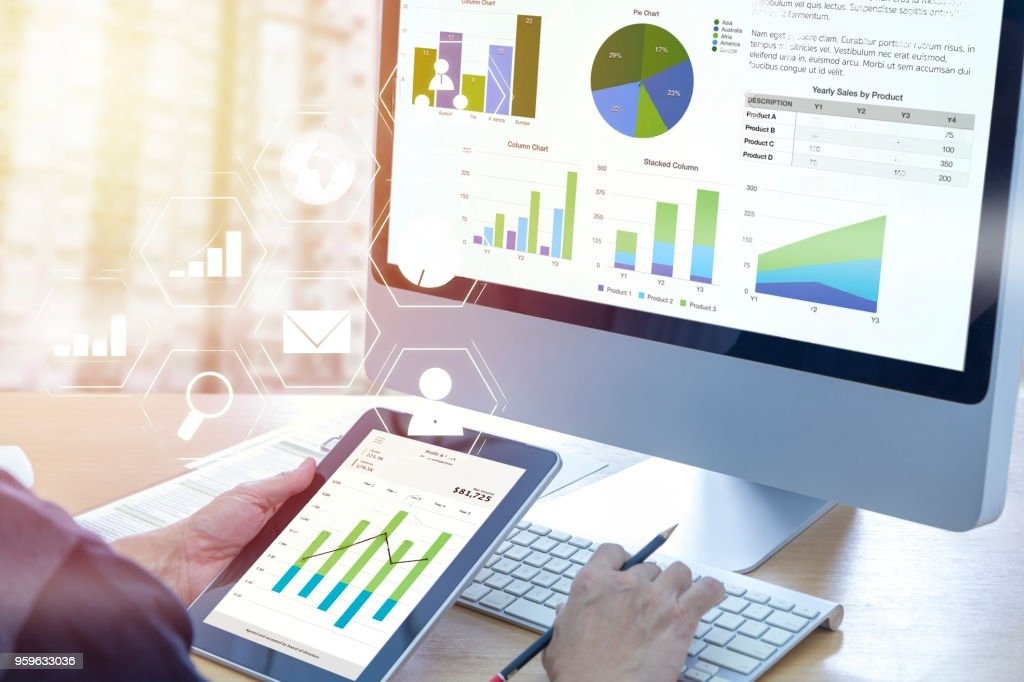 Strategies for Forecasting Software Product Requirement
Any software must be developed with a plan and strategy. Preparedness is essential for all projects, including software product development. Here are some suggestions for preparing for the creation of a software product:
Conduct Market Analysis
For any organization intending to outsource software product development, conducting marketing research is vital. It will provide important industry knowledge and assist you in making an informed decision about which company to work with. Effective marketing research may help discover the most competent and cost-effective software development company, as well as detect any potential red flags or problem areas. You can conduct research on the industry using numerous resources, including trade magazines, industry publications, and credible websites.
Rapid Execution
When dealing with designers and engineers, it is crucial to have clear and effective communication to ensure that jobs are completed in the most timely and articulate manner possible. By documenting contacts with designers and engineers, it is possible to gain a comprehensive knowledge of the project's scope and each party's expectations. This guarantees that all stakeholders understand and do the assignment efficiently and effectively. It also ensures that the project meets company standards and is satisfactory for all parties.
Maintain individual team member accountability
Regarding the creation of a software product, it is essential to guarantee that everyone in the team is pulling their weight. Everyone has unique skills and qualities that should be utilized for the project's advantage. Having a precise plan from the start ensures that everyone contributes equally to the software development.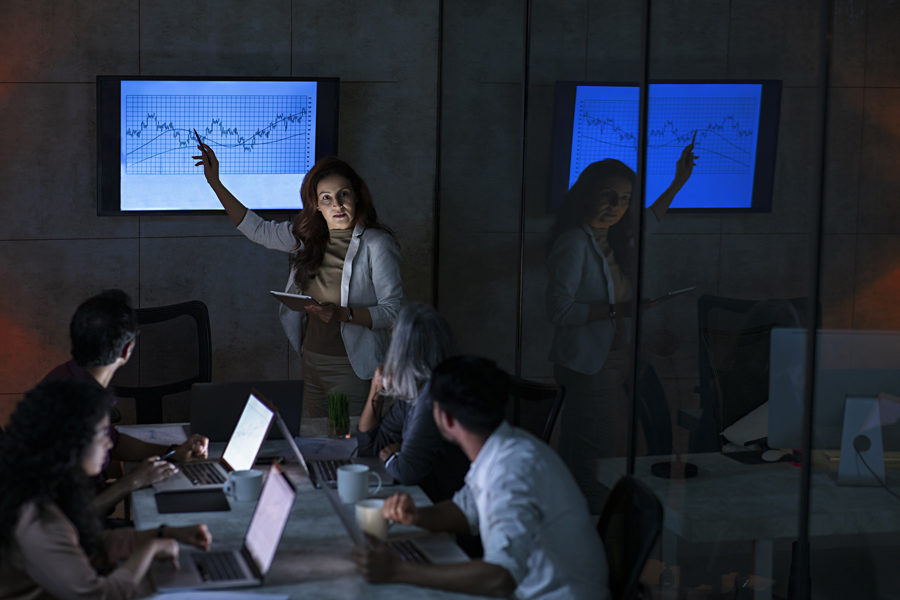 Techniques for Selecting the Most Trustworthy Software Product Development Partners
For the successful delivery of software product development services, it is crucial to choose the right partners to collaborate with. Hence, here are some tips to assist:
Investigate the Company's Background
There are a large number of outsourcing centers and offshore software development firms. Choosing the right partner from such a huge pool of potentials can be challenging, especially when they all appear capable of delivering results and exceeding expectations.
Diverse skill in several techniques
When it comes to managing a software development project, there are a lot of viable approaches. It is crucial to define the optimum development plan for the project before picking a vendor. Depending on the project's scale, cost, and schedule, one technique may be more appropriate than another.
Capability to Provide Help at Each Phase
Tracking the growth of any software development project is vital. Monitoring the project's market status is one of the most effective tactics for preventing project abandonment at any stage. You can assess the project's viability and make improvements by monitoring market response.
Possessing the Capability to Comprehend Your Company
To determine the ideal solution when working as a team to achieve business objectives, it is crucial that everyone is aware of the company's specific requirements. Hence, it is essential to ensure that the team consists of specialists with the necessary skills and expertise for efficient collaboration. By effective communication and collaboration, the team should be able to comprehend the business requirements and develop a solution that meets all objectives.
Keep Track of Everything
A critical component of effective software development is maintaining a log of each stage from inception through implementation. Maintaining track of a product's features and functionalities can be a difficult undertaking. However, it's good to ensure that the product satisfies the appropriate criteria.
The software team can immediately access all product's capabilities and features by keeping track of development methods and decisions. This document lets teams carefully evaluate the product's compliance with customer and market objectives and final product revisions or upgrades.
Conclusive Statement
The process of developing software solutions can be tough and intimidating. It involves a tremendous degree of preparation and attention to detail, in addition to substantial software engineering technical expertise. So, it is a serious duty and often difficult to get it correctly the first time. So, we recommend that you seek the services of a reputable and established software product development business.
At IPH Technologies, we are committed to delivering comprehensive assistance and support for our clients' software product development requirements. Our team of qualified and experienced software engineers are here to provide reliable and trustworthy services, guaranteeing that your project is finished to the highest standards. Regardless of your specific demands and specifications, we are convinced that our team will be able to offer you the optimal solution.