IPH Technologies has, since its inception, tried to achieve new heights in the
field of application developments for the mobile platforms. IPH Technologies
has always hired the best possible programs and app developers to set bars of
excellence and provide total client satisfaction. This endeavor was recently
recognized by Good firms which listed IPH Technologies as the top mobile app
development company in its latest update issue.
About Good Firms:
Good firms is a Washington based B2B research platform that is also responsible for reviews and ranking of app development firms. It conducts independent research and indexes top mobile app development firms based on Quality, Reliability, and Ability. The index helps service seekers easily find a company that suits their needs and get in touch with them.
Good Firms has recently published its index in June 2019, list of top mobile app development companies in three cities. IPH Technologies has been listed as the top mobile app development company based in Los Angeles that provides client-based mobile app development services.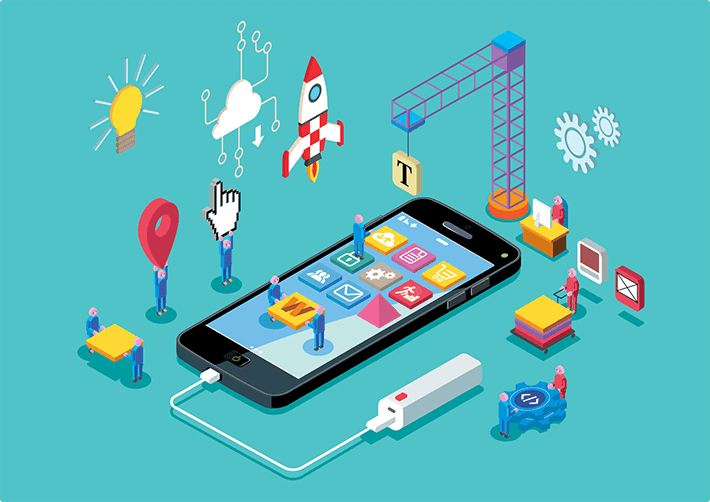 About IPH Technologies:
Whether you are looking to develop an app for your business or create a mobile application for some event, IPH technologies bring you a wide range of app templates to choose from and a team of top-class programmers who can help you realize your app development dreams. At IPH Technologies, you can create your dream app, we offer the customized mobile app development as you want, our app developers team handcraft your app as per your need. Our company is among the most trusted leading top mobile app developers in India.
Why Choose IPH Technologies For Mobile App Development?
Quality: With our highly skilled app
developers, you can custom develop the app of your dreams for your business or
personal needs, which are easy to handle and update.
Reliability: We consider each assignment
as a high priority and put in our best to deliver in the least amount of time
and the best quality as possible.
Support: Our services do not end with mere
app development. We are dedicated to providing you with constant support and
help resolve any queries or problems that you may have with our products.
Versatility: We provide our services over
a variety of platforms. If you are looking for a USA iPhone app developer or an
Android app developer, we offer services to both these platforms and even more.
Dedicated to continuing being the
best, IPH Technologies consistently puts its best foot forward to be not only
the most trusted iOS app development company, but also a leading name in all app
development projects.
Also Read: How to Develop an Android App For Beginners