Almost every marketer or business owner has heard at least once that SEO (Search Engine Optimization) is a vital tool to have in their toolbox. And that is because any successful marketing campaign must include it. It's possible that if you haven't heard of this strategy, you won't think it's worth your time or money. Learn more about it here.
What is SEO?
Organic search engine results can be made more visible through optimization or SEO. A higher search engine ranking means more people will see a website.
As early as the early '90s, search engine optimization (SEO) was already a part of everyday life. It is a crucial marketing strategy and a rapidly expanding industry in and of itself.
As a beginner, you should expect a lot of time spent on technical, creative, and analytical skills. There are various methods, but the goal is always the same: to appear at the top of a search engine's results page.
Not only must the site's technical and structural infrastructure be flawless. The content on your website must be well-optimized and of high quality to meet the needs of your target audience. It must be good enough for other websites to link to it.
Learn the basics of SEO from the ground up
SEO may appear to be a demanding chore at first glance. This isn't just a thought that's running through your head. However, once you learn more about it and put in some essential effort, things will start to fall into place on their own accord. The following are a few simple tips to get you started
Keep in mind why you're searching at all times
User or searcher intent: What is it? Every user's search query serves this purpose. To understand your audience, you must always place yourself in their shoes. Ensure that your content answers your customers' most frequently asked questions before creating it.
This sort of search includes navigational, informative, transactional, and commercial intent.
Searches that intend to lead the user to a specific website or app are considered navigational searches. Instead of typing in the URL, customers can use the search bar to find the company's website by searching for the brand name. Users could type "Full Scale" into the search bar to learn more about Full Scale.

The term "informational query" refers to an online search conducted by a person in search of specific data. There is no particular data source in mind for the user. Moreover, the search covers many topics, allowing for thousands of results.

Product or service-related searches are conducted for the transactional purpose. However, there is currently no particular merchant, so the user must look for any company that can provide it. HP x360 or iPhone 12 are examples of queries.

"Commercial search intent" refers to the search behavior of those looking for a particular product. In other words, the user is still deliberating which brand or another item to purchase. For example, a user may type "best appointment scheduling software" or "nearest grocery store" into the search bar.
Title Tags That Do Their Job
Produce intriguing yet succinct headings

Be sure to include the keywords you're aiming for.

Ensure that your headlines aren't misleading

Maintain its relevance to the user's search intent

Use the search engine's standard character count.

Avoid overdosing on keywords in your content for SEO purposes.
Meta Descriptions for Winning 
Within the character limit, create a concise summary that is both accurate and attention-grabbing (up to 160 characters with space)

Ensure that each description is unique for each page

Avoid stuffing the pitch with your keywords; instead, use them sparingly.

If you want the searcher to visit your site, you should create content that motivates them.

mat. To avoid slowing down your site, compress your image. You should also ensure that each picture on a page has a unique alt text. Even images can be lazily loaded to improve site performance.
Include images wherever possible
Your website's user experience can be significantly enhanced by using appropriate images. However, how well do you optimize these images and other forms of multimedia for search engine optimization (SEO) purposes? You can enhance your website's overall SEO campaign if you do it correctly.
Regardless of whether you're using JPEG or PNG, make sure you select the best file format. To avoid slowing down your site, compress your image. You should also ensure that each picture on a page has a unique alt text. Even images can be lazily loaded to improve site performance
Constantly increase the speed of your website
People are less likely to stick around on slow-loading pages. This impacts SEO. Fortunately, you can check your page speed for free using online tools. In addition, there are online recommendations for improving your website.
Use internal linking to your advantage
When a page on one website is linked to another page or resource on the same website, this is known as "internal linking." As long as it's relevant, it can be anything from an image to a document. Your website's information architecture is better understood by search engines when you use this technique. You've just scored a significant SEO marketing coup when you link to a low-ranking page within your most popular content.
Improve the usability of your website's URL
You should include keywords in the URL of your website. Make it so simple that anyone who reads it can tell what the content is about. Your website's address should not contain any numerical codes. Check for stop words in your URL.
Focus on long, high-quality articles
According to a Semrush analysis, long-form content improves your SEO ranking. Long-form articles receive three times as much traffic as shorter ones. There are 4x as many shares and 3.5x as many links pointing to it.
Additionally, it is best to publish articles that are well-researched, timely, and relevant to your audience. A plagiarism checker can verify that the content is original and unique. Most importantly, the content should include your target keywords in a sprinkling throughout the article.
SEO Has Many Advantages

Search Engine Optimization (SEO) Enhances Natural Discovery and High-Quality Website Traffic
Increased website traffic due to increased organic visibility is a significant advantage of SEO—a customer-focused approach to search engine optimization (SEO). An effective SEO strategy will help you reach a targeted audience by using relevant search terms to promote your website.
You don't need to entice or persuade them to visit your site to attract visitors who are already interested in what you offer.
Credibility and trust are boosted by SEO
Credibility is increased among potential customers if a company is on Google's first results page. There is a general expectation among Internet users that Google will prioritize the delivery of relevant and valuable content over other factors. More than 75% of users don't go past the first page of results because they have faith in the algorithm.
Visitors develop faith in a website based on the search engine's authority and the quality of the product or service.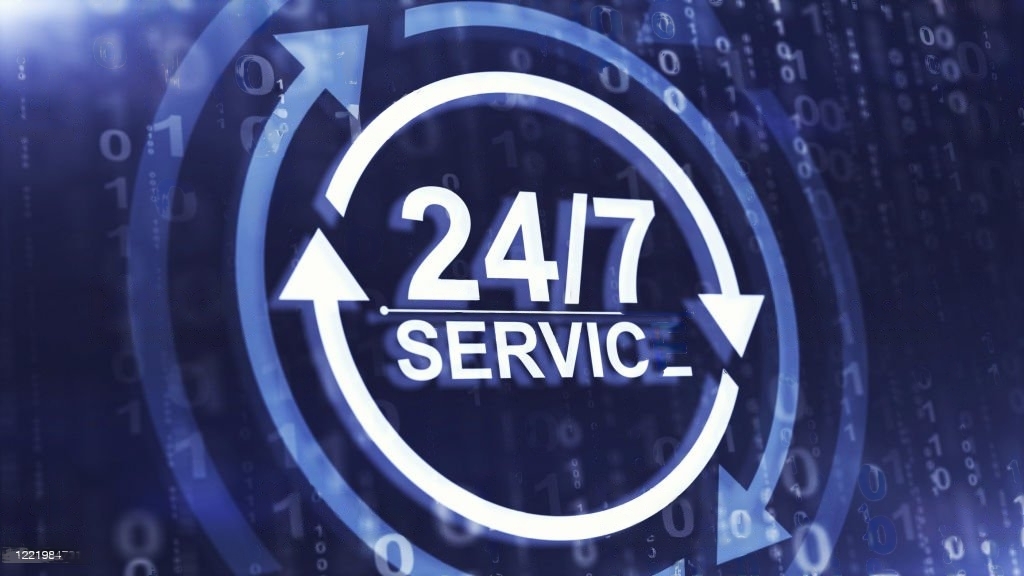 SEO Is a 24-Hour Marketing Tool
After-hours search engine optimization efforts continue. Paid advertising is an example of a situation where a budget runs out, and the content is no longer available. Rankings in search engines like Google obtained through search engine optimization (SEO) make it possible for you to market your website around the clock, every day of the week, by capitalizing on the 60,000 or more Google searches that take place every single second. For one more time, SEO offers the advantage of reaching customers right when they're looking for you, rather than having them see your ad on their way out of town.
SEO Aims at Every Stage of the Sales Process
A wide range of content types can be used in content marketing, driven by search engine optimization (SEO). This type of content won't immediately result in sales, but it will build brand loyalty and awareness, which are the two traits that lead to sales.
SEO Enhances the User's Ease
Providing an excellent user experience is an essential part of SEO and a significant factor in Google's ranking algorithm. For a website to be successful, Google has learned how to interpret whether a user had a positive or negative experience.
Quick answers are expected from Google users. An unsatisfactory experience, such as a lack of mobile compatibility or an onslaught of popups, will likely drive away a potential customer within seconds. Bounce rates are a sign to Google that a page isn't worth the user's time, leading to a drop in rankings.
Conclusion
When you start to see the results you want from your campaigns and the ROI you want from SEO, it will be worth it. Then again, if you don't have the time or resources to handle SEO yourself, you can always outsource it to an expert in the field who can monitor and optimize your website regularly. When it comes down to it, high-quality SEO will always help you get the leads you want when you want them.