If you are thinking to launch your eCommerce business to grow your success graph simultaneously, then you must know about what is an eCommerce business? And how you can start eCommerce business with a perfect backup plan to manage all thing together without any annoyance in management.
You know nowadays thanks to the internet, nothing is possible to know when you insert search queries regarding your doubts regarding anything, no matter what it is about. You will find your question answers with multiple solutions, which means you can find here ideas about e-commerce startups and can explore how to start an eCommerce business.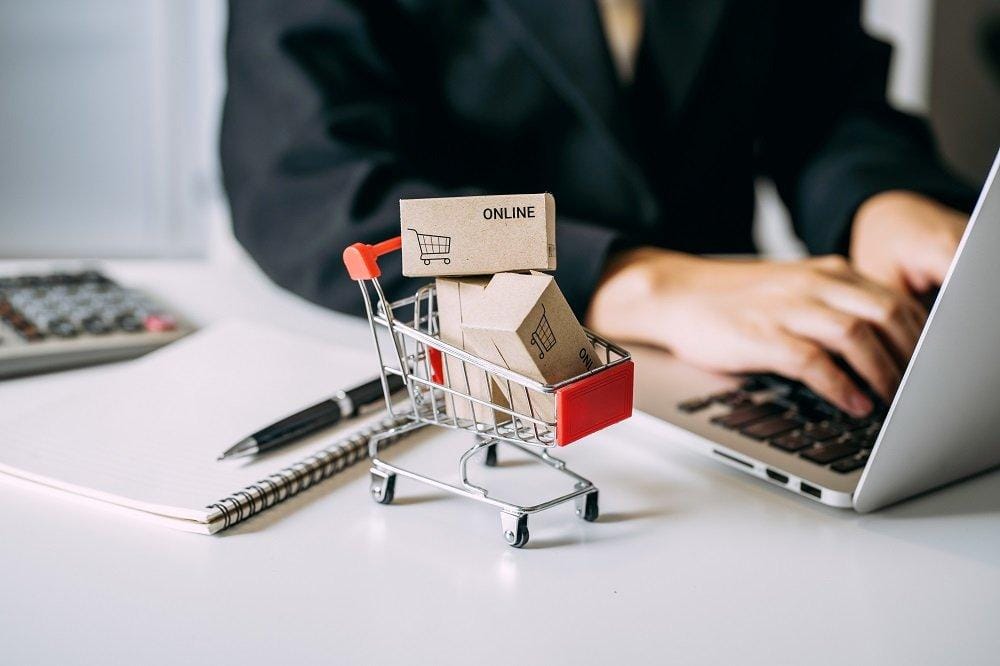 First, you need to know what is an eCommerce business? To take a step forward for this.
eCommerce business allows the goods and service providers an electronic way to sell their products online. It allows the user's online transactions without any barrier of time and distance. There is also an option to performs the buyer's online payment with a secure payment gateway.
Here 7 must-have to know steps to start eCommerce business:
1. Design a marketing plan:

The very first step to taking a foothold in e-commerce market is, design a marketing plan with backup to make sure that when you serve your service in front of the customers, you don't need to take extra load of the work during the entire process. With a perfect plan of serving a user's your products online make your working flexible and make to compatible to start an eCommerce business.
In your marketing plan, you can include online promotion, SEO activities and more influencing marketing options to make sure your eCommerce website can reach out lots of online users for making your website primary choice for purchasing.
2. Identify highly demanded product:
There are lots of options of products in the market, you need to choose the hot products of the market to be on the top priority of the online product sellers. You can find the hot products list from Google trends, Amazon and Flipkart bestsellers and choose your preference of selling as per the market trends.
The reason for choosing the hot products of the market is, if you spot a trend of the market earlier than start an eCommerce business, you will get the success and growth in your business faster.
3. Launch your online store:
After making a perfect marketing strategy, you need to launch your online store to start eCommerce business with some unique and creative online representation to reflect unique product ways in front of your customers to influence them taking action of purchasing. You don't think that you have to look perfect online to show your products, it's a hit and try the method which helps you to optimize the online needs to make your website more representation with time.
4. Fix your manufacturer and dealer:
After choosing the product from hot market choices, you need to fix or lock down the manufacturer or dealer of your product, who can provide you the product in good quantity with excellent quality whenever you demand.
Make good bonds with your products market manufacturers to make sure that they provide your products on time without any hassle and delay. So, you can keep your words of delivering their orders on time.
5. Choose your brand name to secure online presence:
Now, it's time to choose the name of your brand or the name. It becomes your identity in the market. We would like to refer you to choose the dot com version of the domain name always so that you can market your business worldwide without any restrictions.
6. Design your website:
Now, it's time to start an eCommerce business, by designing a unique website for your chosen brand name. You have to develop a unique identity with amazing and innovating creation of the eCommerce website with a secure cart and payment gateway. You can choose any famous platform to develop your website.
7. Figure out your delivery and shipping fulfillment:
Before starting your online business, you also have to check that you have the facility to deliver and ship your products wherever your customer's demands. Sometimes you also need to choose the third party delivery and shipping providers to fulfill the requirements of your delivery. Choose the secure shipping and delivery providers to make sure, your customer get their order without any delay and hassle.
Conclusion
Now, you are ready to start eCommerce business and also hope you understood what is an eCommerce business? With the above-mentioned information. You can start your product selling online without any hassle with a perfect plan, brand name and with a representable website. Follow the steps and be successful online product provider now.
If you want to know more about e-commerce details then, stay connected with us and get more information about e-commerce business models and patterns.