Since the year 2007, Apple or iPhone devices reflect a perfect amalgamation of innovation and creativity and immense demand for it across the Smartphones aficionados across the globe make your investment in quick iOS App development worthwhile.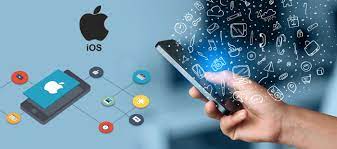 IPH is one of the pioneered iPhone application development company which offers top-notch iPhone Apps designing and developing services across the globe. On the basis of our workflow model which is entirely quality-oriented and selective, we design a number of enriched iPhone apps which not only matches up with the client's requirements but also exceeds them.
Why you need iOS App development?
IPH developers, design iPhone Apps which are easy to use and can help clients to reach out to their customers to offer quick solutions to their problems when they are buying your product or service. The App not only results in achieving high sales due to much enjoyable browsing experience you gave to your customers, but also make your business stay updated with the changing times and buying patterns of your target audience.
Our comprehensive iOS App development Methodology:
For every successful execution of project, we're following iPhone application development procedure:
We define the scope of the project and assess all sorts of possibilities within client's budget.

Our diligent team of developers carries out detailed planning and analysis of the client's requirements.

Designing, coding and developing the App will be carried out as per Appear's guideline.

Frequent demonstration of the project to the clients and incorporation of their feedbacks in their projects.
Why should you have given (IPH) #1 preference in Quick iOS App development?
We work exclusively on iPhone SDK and possess experience in working with iPhone simulators.
Apps users will experience the best UI or User-Interface. Our clients can explore the best features of the  the latest version of iOS and iPhone.
We have served various industries like business, education, health, social networking, finance etc.
If you have an App Idea:
Our team of experts will assist you in converting your dream idea into the real app which can meet your business objectives or consumer's demands. Share your idea and get your app. Contact us for instant QUOTE!