AI Consulting Services & Machine Learning (ML) Company USA
A business that offers bespoke AI and machine learning development services:
With the help of IPH Technologies' AI development services, you may automate your media workflow along with your computer vision systems, video processing tools, and more. We work with businesses of all kinds, from startups to huge organizations, in fields such as healthcare, advertising technology (AdTech), eCommerce, and more. Because we are a leader in artificial intelligence and machine learning (AI and ML), our clients come from various industries.
Answers to Problems with Machine Learning
You can now make crucial decisions for your company thanks to the machine learning algorithms produced by our talented team of AI software developers.
The acronym CAT stands for computer-aided translation.
As a result of the Natural Language Processing services that we provide, it is now possible to construct machine learning solutions without the necessity of communicating in a language free of ambiguity.
Performing operations on images:
Voice-based artificial intelligence software development services enable us to build bespoke voice-enabled applications that assist you in completing business procedures in a shorter amount of time.
The creation of chatbots has been made.
Within the scope of our chatbot creation services, our primary focus is on developing chatbots that can carry on conversations with your customers in a convincingly human way and, as a result, save you both time and money.
Consulting and integration services for artificial intelligence:
Our team of experienced integrators can assist customers in improving their existing system or adding new capabilities to an application that uses a cross-platform interface.
Specialists in artificial intelligence and machine learning
Please make use of our in-house AI and machine learning development resources, which are at the field's cutting edge. We have built industry-specific AI and machine learning solutions for various business sectors.
Robotic Processes That Are Fully Automated;
Robotic process automation, also known as RPA, is utilized to cut down on the overall amount of staff labor, remove the possibility of the error caused by humans, and boost the effectiveness of day-to-day operations.
We've formed strategic alliances with some of the most forward-thinking companies in the world, including the following:
Our company, which specializes in creating artificial intelligence (AI), considers it a privilege to have collaborated with such a remarkable variety of enterprises from all over the world. As a company that specializes in machine learning, the following are some of our primary USPs:
1.

Over 4200 Projects Have Been Successfully Completed.
2.

To an extent exceeding ninety-seven percent.
3.

More than 2500 Clients Worldwide.
4.

A total of more than 38 nations are represented here.
5.

Developers of Software Working Full-Time: •650+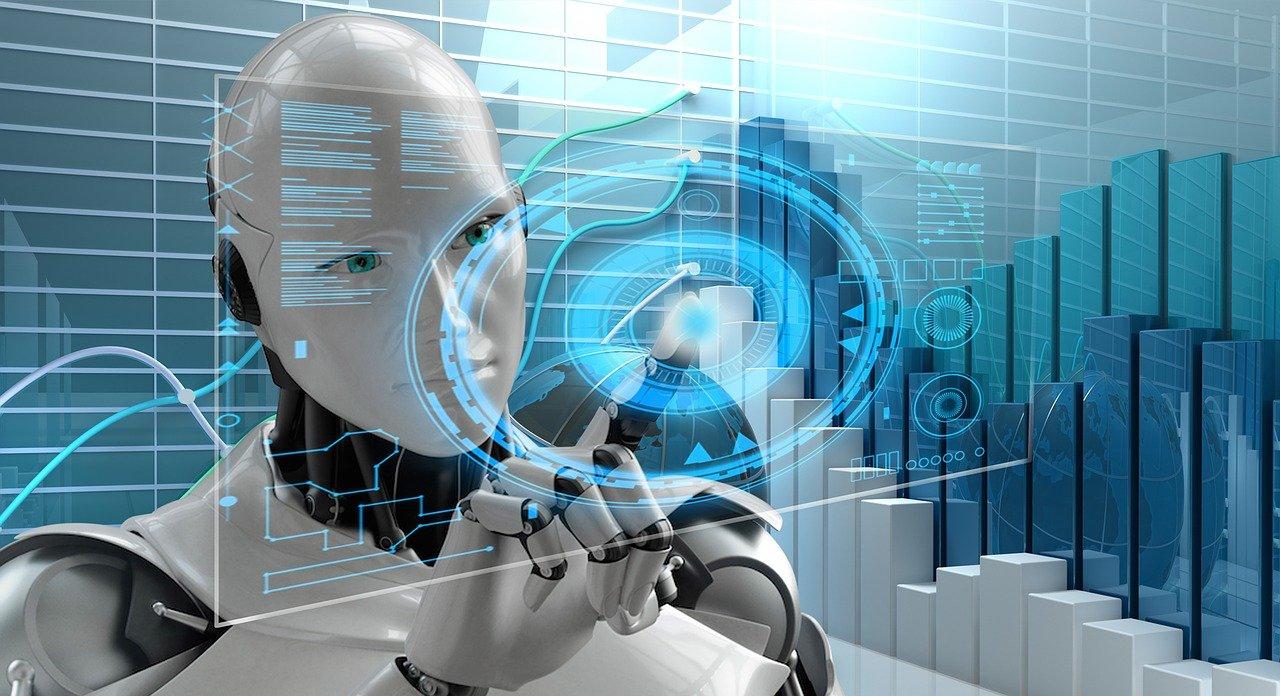 FAQs
Here are some responses to common questions our clients ask us.
Who should I hire to develop AI applications if I want to outsource the work?
AI app development businesses should be brought on board if a company intends to begin the development of artificial intelligence capabilities or expand those capabilities already in place. As artificial intelligence technology becomes more intricate and organizations want more specialized AI services, it is vital to have a team of developers with extensive experience.
Are you using a company that specializes in creating AI has what?
There are many benefits to utilizing the services of an AI development company, including the following:
By automating some tasks or procedures, an artificial intelligence development company may be able to assist your staff in working more effectively and productively.
Using data in real-time, Artificial Intelligence and Machine Learning (AI and ML) can assist businesses in making decisions that are both more effective and more practical.